Overview of the project
Early into the COVID-19 pandemic this company fount itself wanting to keep itself ready to get all of their staff that was working from home back into the office. "Unprecedented times", "the new normal", "hand sanitiser" were few of the buzz words making the rounds in meetings and into the briefing to the Learning team, in order to help the staff getting familiar with the new policies and how to interact safely when returning to the office.

What was the challenge?

Lengthy new procedures to have a safe experience while at the office

Long detailed steps to follow for interactions that were not given any thought beforehand
Engage the staff in content that was easy to navigate but not easy to skim
Explore a new medium that was never used before by this company
What was the solution?
An interactive Virtual Reality e-learning was built, split into different areas of the office, recreating a typical day at the office, sharing all the new procedures and guiding the staff in example interactions that could be encountered using introductory videos, several VR rooms, hotspots, voiceovers and timely knowledge checks

What were the results?

The e-learning wasn't put to use as we know COVID-19 had different plans for all of us, and the company didn't use it in the end.
Click here to learn more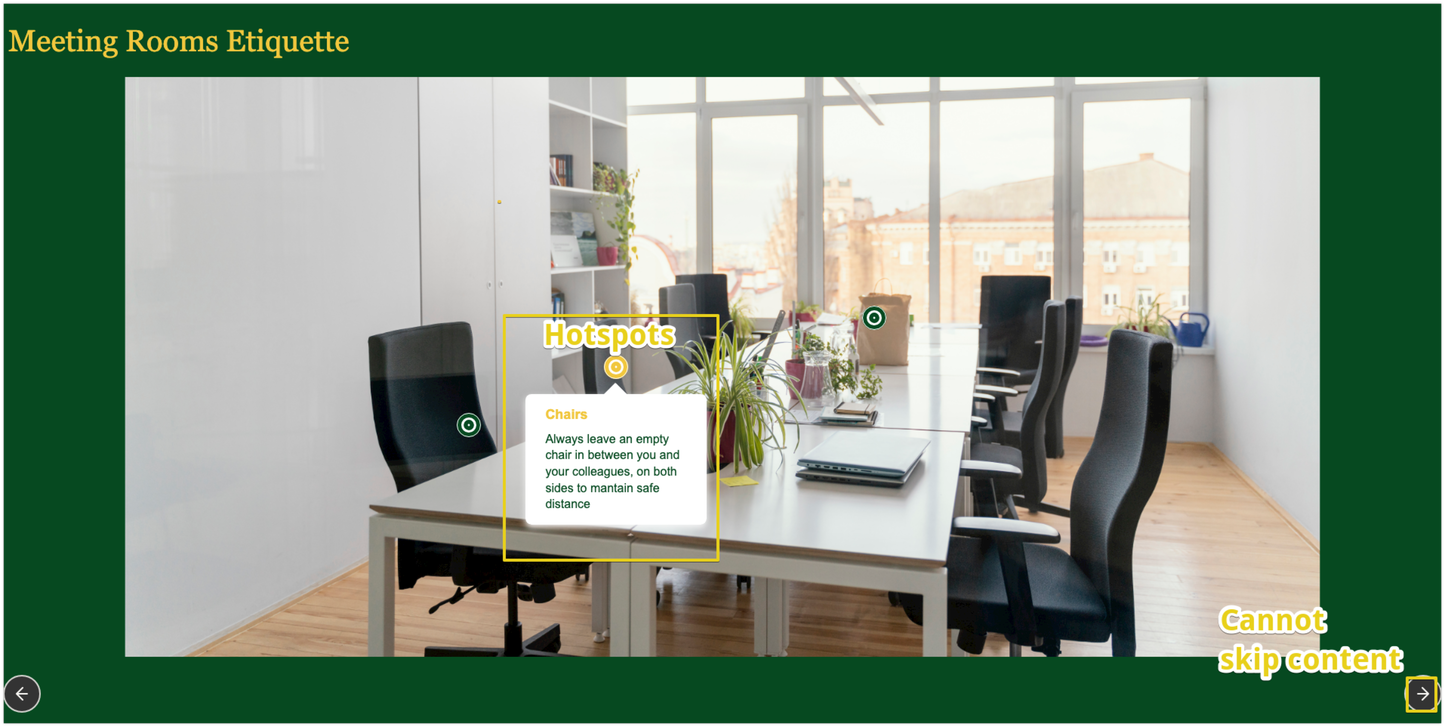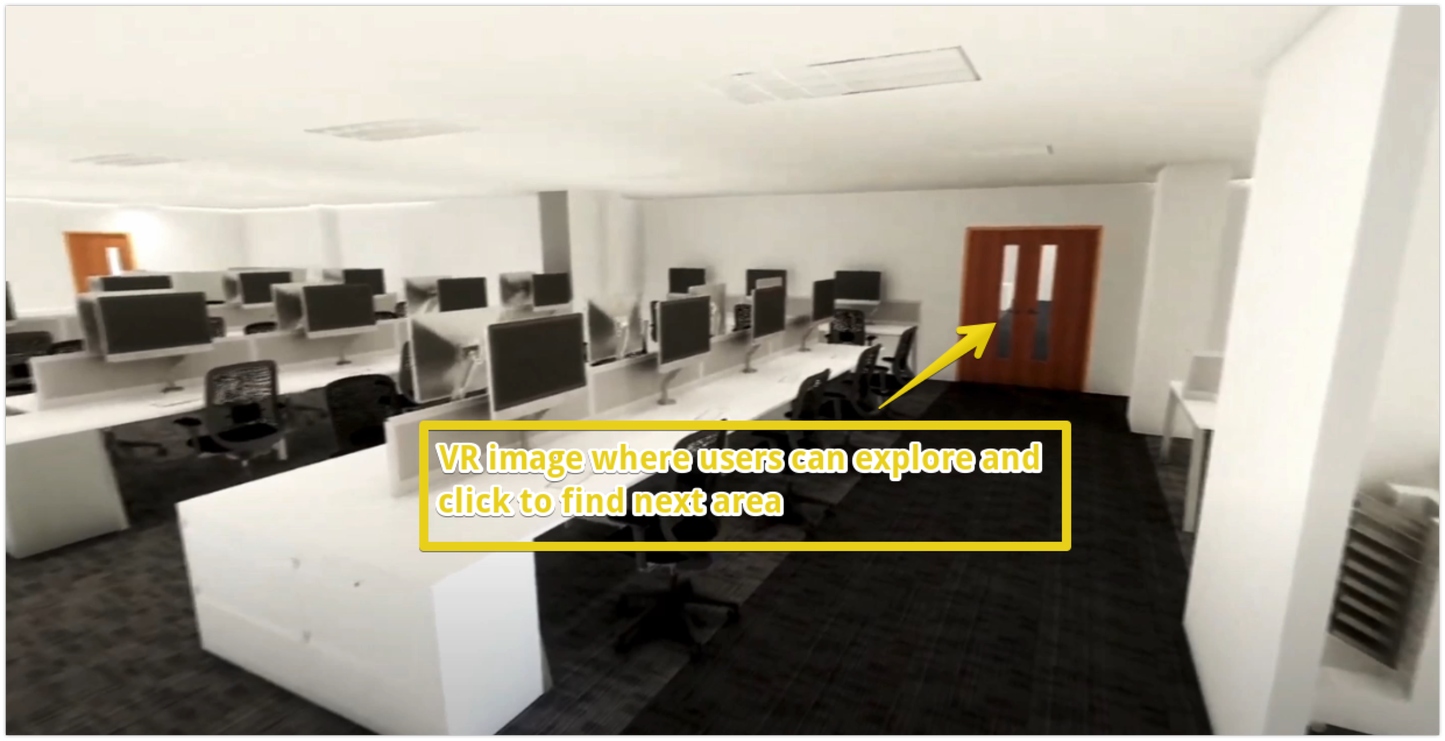 Something about this project's media: In this screen recording we start on the office floor VR Room where we can explore by using our mouse and a VoiceOver would guide us to double clicking on the doors to "enter" a meeting room.
Here we are presented with some new procedures for using meeting rooms, followed by a knowledge check and the end certificate for this course.
Project details
Target

4 Call Center in North America, for more than 2000 end users
What was the timeframe for this project

Two months from debrief to delivery
Skills

eLearning Development
Training & Development
LMS Integration
Tools used

Adobe Captivate
Adobe Premier Pro
Degreed
Found this interesting?